What is Yammer? It is a social network private, which functions as collaborative platform for companies. It allows you to stay connected to what is happening and be aware of everything that is being done at that moment. Gives be connected with the right people, share information in teams, and organize projects to go further.
Yammer is a corporate, private and secure social network . Yammer is, in short, a corporate social network like Twitter or Facebook, but intended for use only by company employees. The space of each company Yammer is one and only accessible to the administrator determines employees.
Yammer is a tremendous tool for collaboration and business productivity, therefore, more than 200,000 companies around the world and used in both SMEs and large corporations (including 85% of Fortune 500) have this collaboration platform business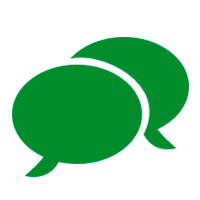 Improved communication with the workplace
Connect your organization to promote commitment and access to important information. With Yammer users will earn  76% more visibility in other departments or locations, and 80% will be more aware of what is happening within your organization. It will improve company communication, facilitating learning and social collaboration.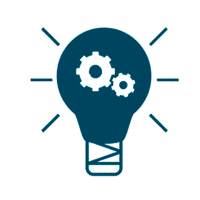 Making smarter decisions
The open and active collaboration is a more efficient collaboration. Yammer will help the teams to adapt quickly to changes and work together more productively. The 71% of business leaders report that the tools of social enterprise,  increase the speed of access to knowledge . Yammer boost business agility through open communication to help your company to stay ahead.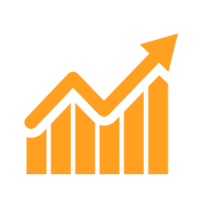 Grow your business
Innovate faster, adapt and respond to change, to build a unified corporate culture with Yammer. spur progress, come to market faster and provide experiences that will grow customer loyalty and its employees. Among the business leaders network organizations, 93% say that the tools of social enterprise stimulate innovation in their organizations.
Benefits of Yammer
 Improving the flow of information and communication within the company
 Increase collaboration and teamwork
 Allows manage knowledge and cohesion of employees
 Integrated with SharePoint Online and Microsoft Dynamics CRM
 Share documents, videos, links and even thoughts
 Increase productivity and employee satisfaction
 Mobility and accessibility
Yammer will help your employees to collaborate across departments, locations and business applications from anywhere, anytime and on any device, thereby achieving a maximum level of collaboration that will impact positively on decision making.
With Yammer, you can take your business to the next level of productivity.
Features of Yammer
Improved communication within the company , to provide a smooth and spontaneous communication in real time, through its system of integrated communication and messaging.

Employees can collaborate and interact in a natural way: they can interact with each other just as they do in other social networks: share links, images, videos, files and use protocols similar to Twitter interaction.

Mobility and accessibility: You can use Yammer from any device with an Internet connection, since all the information is in the cloud and is accessible in real time. Always connected, anywhere, anytime and from any device like iPhone, iPad, Windows, Android, Blackberry and desktop.

Integrated with SharePoint Online : Yammer is integrated with SharePoint Online through O365 productivity suite within the enterprise plans.

Increases productivity and employee satisfaction, reducing the need to send emails. The collaboration and natural participation among employees, innovating, discovering new ideas, new creative ways to collaborate. Yammer is the most usable power and social alternative hang and share relevant information, files, links, groups on walls, work teams, departments.

Knowledge management and cohesion of employees . With Yammer, knowledge is consolidated and shared in an instant among employees. Yammer offers search by keyword, allowing you to locate employees on Yammer files, links, videos or comments, where these terms appear.

Improved corporate environment and helps companies manage their internal / corporate communications. Employees will gain instant visibility on the major developments of the company, using Yammer as a channel of communication horizontally and / or vertically within organizations.
Source: Microsoft