Bill Siwicki
Managing Editor, Mobile Commerce
Smartphones have become mainstream technology that a great many people can't live without. In 2012 there were 155.1 million U.S. smartphone users, 49.4% of the U.S. population, research firm IDC says. In 2013 there will be 181.4 million U.S. smartphone users, 57.3% of the U.S. population, IDC projects. And in 2017 there will be 222.4 million smartphone users, 67.8% of the U.S. population.
I can't imagine a day without my iPhone. Hell, I don't think I can imagine an hour without my iPhone. Having my calendar, contacts, text messaging, apps and the Internet in my pocket is indispensible. I could care less about voice calls, I rarely make them. I'm a mobile data power user. When you get right down to it, a smartphone has little to do with a phone and more to do with being a personal computer that can fit in your pocket.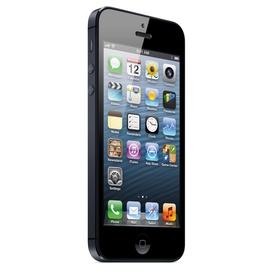 For a week in March, IDC studied the habits of 7,446 18-44 year old iPhone and Android smartphone owners and came up with some really interesting data. The study was sponsored by Facebook.
Proving my point about smartphones being computers not phones, 84% of the 132 minutes survey respondents spend communicating on a smartphone every day is spent via text, e-mail and social media; only 16% of that time is spent on phone calls, IDC finds.
The top 10 activities these smartphone users engage in are e-mail (78% of respondents checking e-mail on their phones), web browsing (73%),Facebook (70%), maps/directions (64%), games (60%), general search (57%), share/post photos (53%), local search (46%), read news/sports (44%), and watch TV/video (37%), IDC says.
"For those of us that own a smartphone, it comes as no surprise that these devices have become the central social, communication and information tool for so many Americans," IDC says in its report. "Within the first 15 minutes of waking up, four out of five smartphone owners are checking their phones, and among these people, nearly 80% reach for their phone before doing anything else. These statistics alone drive home the utility of and reliance on smartphones."
You have got to get to know your smartphone-wielding customers. In a study of the Internet Retailer Top 500 e-retailers, m-commerce technology vendor Branding Brand projects in 2013 39% of all traffic to the retail web sites of the Top 500 will be from smartphones. The company predicts smartphones will surpass half of all traffic in 2014.
Do you have a mobile commerce web site? Have you optimized your e-mails for reading on smartphones? Are you getting into Facebook news feeds? Do you have a mobile paid search strategy? The smartphone is the key to your future. Or as eBay CEO John Donahoe put it just last week, "Led by mobile, a commerce revolution is under way."
Source: InternetRetailer