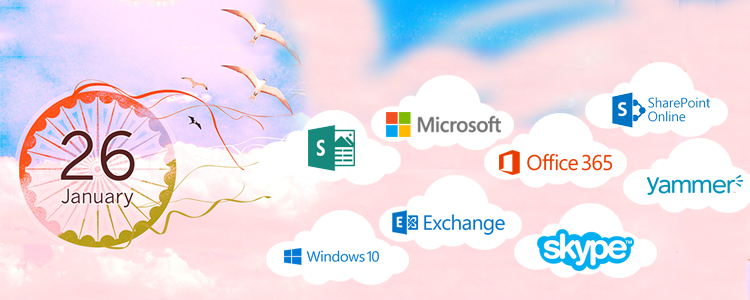 Dear Microsoft believer,
Foetron wishes you a Happy Republic Day!
Foetron helps you realize a broad vision of business speed scaling with Microsoft Office 365. The complete set of rich productivity services in the cloud, along with the desktop version of Office. Rapid pace of innovation in Office 365 provides us an opportunity to have more exciting conversations with you on solutions and scenarios we could cover and in turn drive your revenue.
To help you understand Office 365 or any Microsoft product, connect with us and discuss the solutions available for you. Also, we are launching a series of YouTube videos soon by the Cloud Experts that can help you understand how to adopt cloud effectively and efficiently with feature specific tips!
We deliver technology solutions that make an impact.
Are you ready to take the leap?
Regards,
Sunny Sharma
Cloud Evangelist