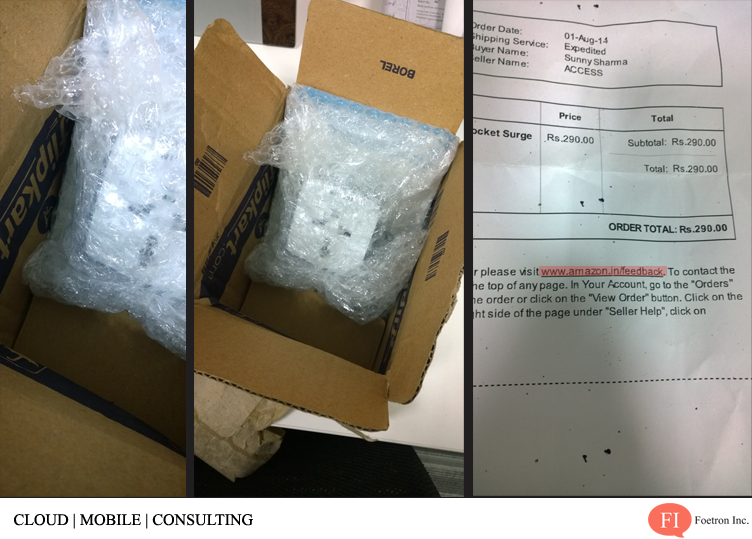 How many times have we ordered something from Flipkart or Amazon? It's not surprising that in this war between Bezos and Bansals, the customers like us are enjoying the show, and even getting an advantage of this war.
Recently, I ordered a Belkin unisocket surge protector from Amazon. From the invoice, you can see very clearly that the billing is from Amazon.
Although, the carton or the box in which the socket came is from Flipkart. The dealer must have mixed the two. Such things effect the branding and reputation of the e-commerce sites.
Amazon is planning to invest $2 Billion in the Indian market, and if instances like these keep happening then Amazon really needs to check in with its dealers. The war between these e-commerce platforms is only going to intensify, and both Flipkart and Amazon need to keep an eye on such small things effecting their brand name.