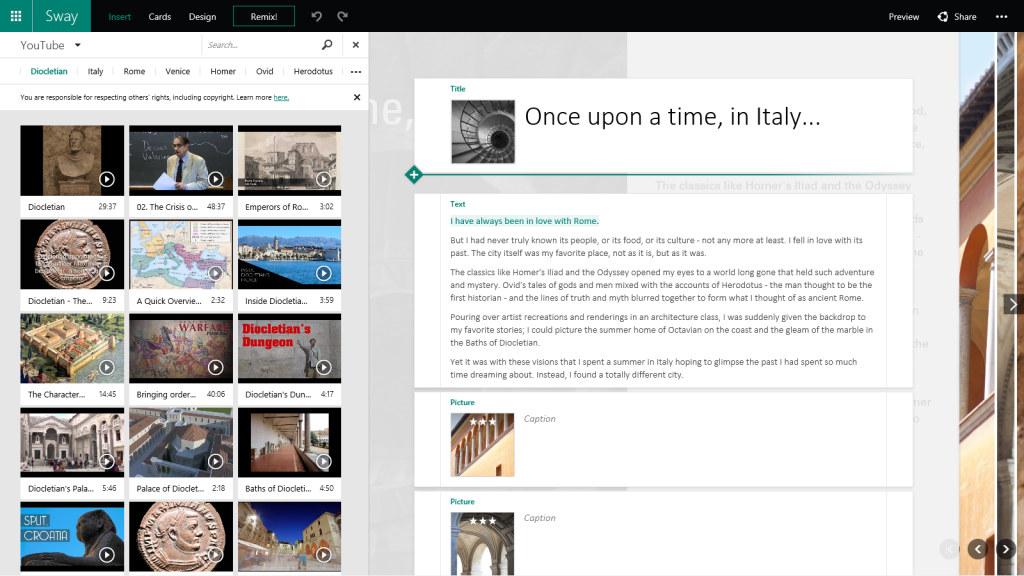 Sway is a powerful story-telling tool from Microsoft Office 365 suite. It is the must have tool for modern day digital marketing team. In fact, we at Foetron are using Sway internally and that is when we realised the power of this cool, new, interactive story-telling tool which beautifully puts together any story.
It is a great platform for all your marketing needs because it allows you to integrate charts, images, tweets, videos, text and embed any html code, in your story line. The simple interface allows you to come up with great designs despite little to no knowledge about UI/UX designing. It takes care of itself on different devices and screen sizes.
You can check out some cool sways here itself:
We would love to know about your experiments with Sway. Moreover, feel free to reach out to us at cloud@foetron.com for any further queries about Sway.