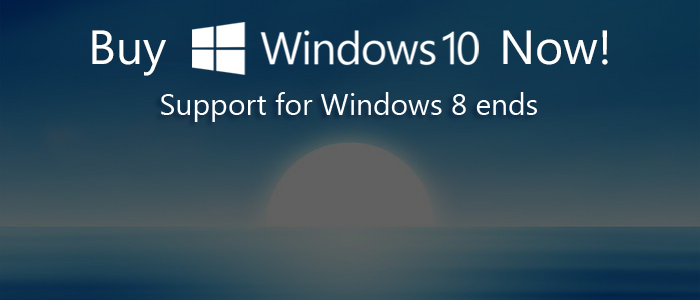 Microsoft has ended its support for Windows 8 on 12th Jan 2016. Upgrade to Windows 10 for automatic fixes, security updates and technical assistance.
You can upgrade to Windows 8.1 or windows 10. Once upgraded to Windows 8.1, which is available as a free upgrade to Windows 8 users, you will see the end of life support on their system extended to January 10, 2023.Windows 8.1 users can upgrade to Windows 10 and extend the support cycle till October 14, 2025.
If you're on Windows 7, your computer will receive its last security patch on January 14, 2020. Windows 7 computer is also eligible to get Windows 10 as free upgrade.
Source: Microsoft