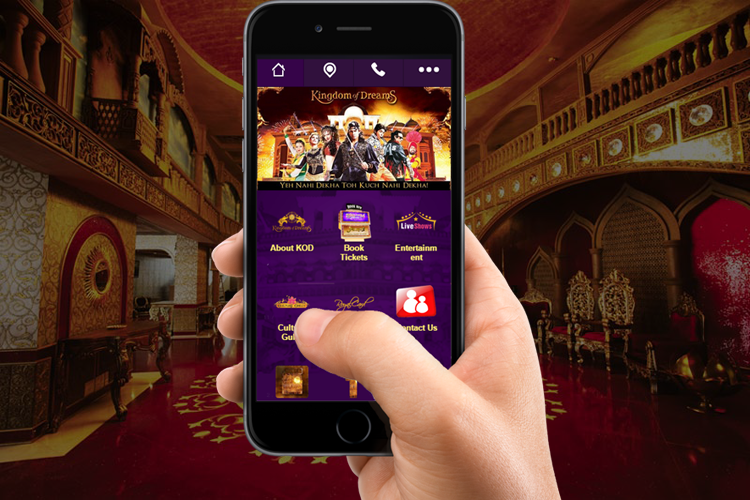 You all must have browsed on your mobiles for Kingdom of Dreams once in your lifetime. And you must have been irritated by its non-functionality. Well, here is a good news for you. Kingdom of Dreams is now on Foetron's Mobile Platform and is benefitting from the Mobile on a large scale.
Here's how the website of Kingdom of Dreams (KoD) looks on Mobile:
Kingdom of Dreams is India's first live entertainment, theatre and leisure destination. Kingdom of Dreams is run by Great India Nautanki Company (GINC) which is a joint venture between Apra Autos and Wizcraft.
You can now reach KoD easily through the Find Us option available on their Mobile WebApp, book your tickets for your favorite Zangoora or Jhumroo shows or visit the Culture Gully through your mobile!
To know more, visit KoD's website (http://kingdomofdreams.in/) from your mobile phones!
Even your business can grow digitally through Foetron's Mobile Platform. Ask us how.
For more information, contact us at GoMobile@foetron.com or call us at +91 9810141797.
Here are some of our clients. When are you joining the board?
Have anything to add? Go ahead!