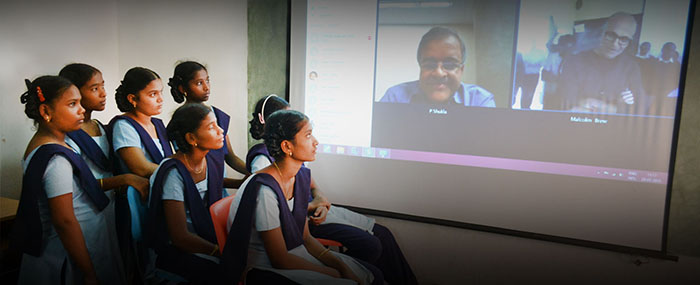 TV White Spaces technology connects people and brings affordable internet access in a pilot project in Srikakulam, India
Nestled between the Bay of Bengal and the Eastern Ghats, Srikakulam is a little town with a lot of history. Formerly known as Gulshanabad, or the garden city during the Mughal rule, it was renamed 'Chicacole' by British colonial rulers and finally came to be known as Srikakulam.
It is here, one fine morning that students from Kasturba Gandhi Girls Residency School, a rural girls' school interacted with students from Gakawa Secondary School, Nanyuki along with Satya Nadella, CEO of Microsoft.
The amazing thing is, both the schools are thousands of kilometres apart and in different continents. Nanyuki being in Kenya and Srikakulam in India. These two under-served and isolated rural townships in different continents were able to connect over Skype through the Internet with connectivity enabled by the TV White Space pilot project initiated by Microsoft.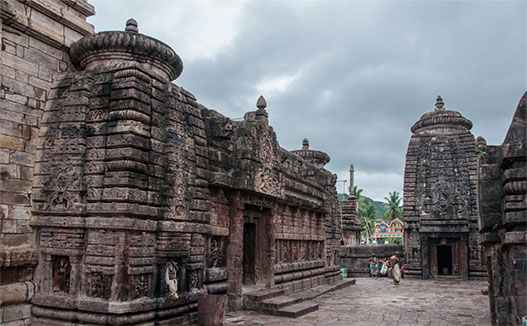 A few weeks ago, the unassuming Srikakulam, left quiet for decades, began to see an unusual flurry of activity. The students' interests were piqued as all kinds of curious packages and people began to appear around them. Technicians materialised, to set up a base station at the Kasturba Gandhi Girls Residency School. They then installed receiver devices at the three other schools located within a radius of 10 kilometres. Within a few hours of links being established between the schools, students had Internet connectivity and were online. Microsoft's Project Shiksha then came on board to train the students and teachers, and helped familiarize them with the technology – making tremendous advancements in a matter of weeks.
Srikakulam was now ready to play a part in making history, yet again. On the morning of 29 July, they linked up with Satya and students from Kenya. And while, the simple interaction session was a first for the students, it was also a first for India.
The potential for TV White Space in India
Accessibility and affordability is the crux of India's connectivity challenge, with just 19 percent internet penetration. The government's ambitious Digital India plan wants to change this and close the digital divide. With an initial outlay of Rs.1.13-lakh crore, it aims to address India's digital challenges, including broadband highways, 100% mobile density and electronic delivery of services by 2018.
So what exactly is this TV White Space that has such tremendous potential for India? Imagine a technology solution that is similar to Wi-Fi, but instead of its limiting 100-meter radius, it has a radius of 10 kilometers. Now imagine being able to reach where no broadband or mobile telephony is available. And having data connectivity at a fraction of the cost. That is precisely the potential of TV White Space by simply utilizing an existing unutilized frequency bandwidth for low-cost broadband connectivity.
I am convinced that TV White Space can be the affordable answer to last-mile connectivity challenges in India.
– Bhaskar Pramanik, Chairman, Microsoft India
It is a powerful tool for connecting the digitally-disadvantaged millions in India's rural areas, for establishing layers of high quality connectivity in cities and even the ideal spectrum for use in establishing emergency broadband networks in dire disaster recovery situations. The implications for TV White Space connectivity as part of many other initiatives of Digital India are massive for the Indian government's vision of a possible paradigm shift.
Source: Microsoft