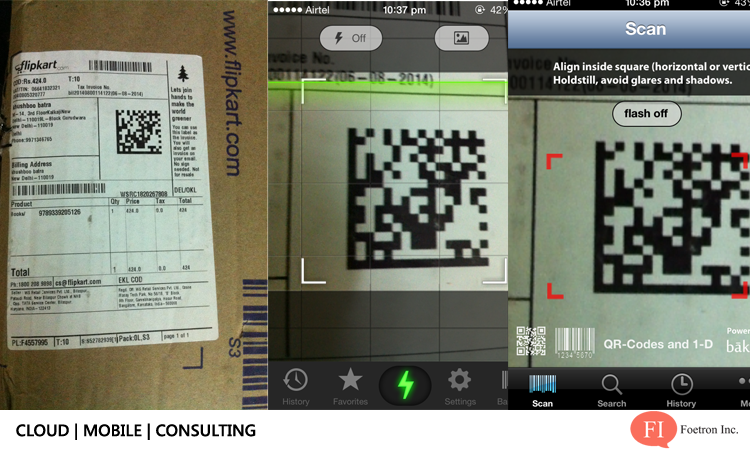 QR (Quick Response) codes have become a rage these days. Everyone is adopting the technique of marketing their product through QR codes. Although, it is a very good trend and a tech-geek in me appreciates the advancement of such things in India, brands and companies should be very, very careful that the QR code works.
Yesterday only, I received a much awaited book from Flipkart. Seeing the invoice, I was quite impressed to see that they have even included a QR code in their billing.
Alas, this QR code did not work.
How can this QR code ever work? It is not complete! As a result, it could not be scanned through the apps Bakoda and QuickScan. I must say, that including a QR code in the invoice is a very smart idea and Flipkart should keep working on it, but make sure the QR code works.
Have you ever experienced any other brand making this type of mistake? Do let us know!
Our clientele includes:
We are honored and proud to share with you that Foetron Inc. has been awarded as Microsoft Cloud Partner of the year 2014(N&E) and Cloud Champions by IDG & ChannelWorld for the year 2014.
Source : Foetron Inc.