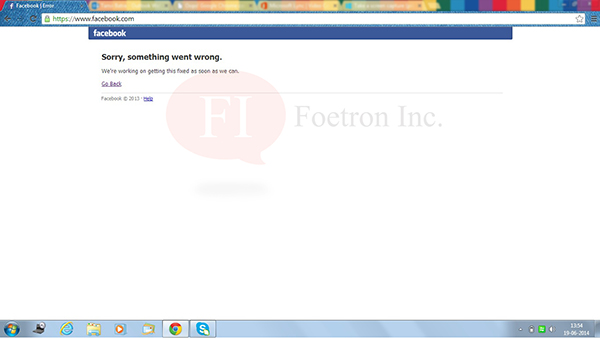 No, your net might be working just fine. Yes, Facebook is down! Users trying to access the most coveted social networking site, Facebook, were faced with an error message saying that the website cannot be accessed.
The message read: "Sorry, something went wrong. We're working on getting this fixed as soon as we can." Although, no official reason has been confirmed behind the website's crash, we are sure Mark Zuckerberg must have noticed users getting anxious and pressing the refresh button every second.
There have been reports that Instagram, another social networking site Mark Zuckerberg bought recently is crashing in some parts of the world. Let's just hope Whatsapp works fine, or else it can be the end of the world for some of us.
How were you affected by Facebook being down for more than 30 minutes? Or 1800 seconds for some of us!