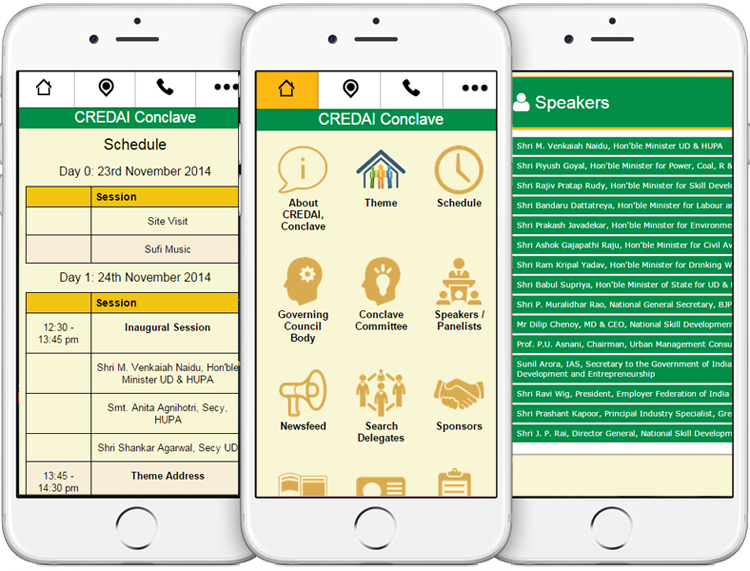 With our Hon'ble Prime Minister, Narendra Modi driving #SwacchhBharatAbhiyan, why don't we drive #SaveTrees Abhiyan? That was our thought precisely when we asked CREDAI to go Paperless in 2013.
With so much of paper being wasted on events, CREDAI decided to hold another Paperless Conference all of which was powered on Foetron's Mobile Platform!
Events usually have last minute changes and all the hustle bustle usually leave the audience irritated and the organizers worrisome as to how to inform their audience of these changes. CREDAI (Confederation of Real Estate Developers' Associations of India) started the trend of holding Paperless Conferences in 2013. Since then, all their events are hosted on Foetron's Mobile Platform. With our Mobile Platform, any changes in schedule or speakers were made real time and the audience attending the event was more than delighted to use their phones to see if there were any changes in the schedule or speakers list.
Why don't you join us for this movement and get your event paperless on our Mobile Platform? Contact us at GoMobile@foetron.com or call us at +91 9810141797.
Source: Foetron